HAI-AHH
Unrefreshment is no match for a polar bear with a black belt in AHH.
Throw random un-refreshing objects at Nunchaku Bear, who blocks everything with impenetrable kung-fu skills in his never-ending quest to defend against un-refreshment.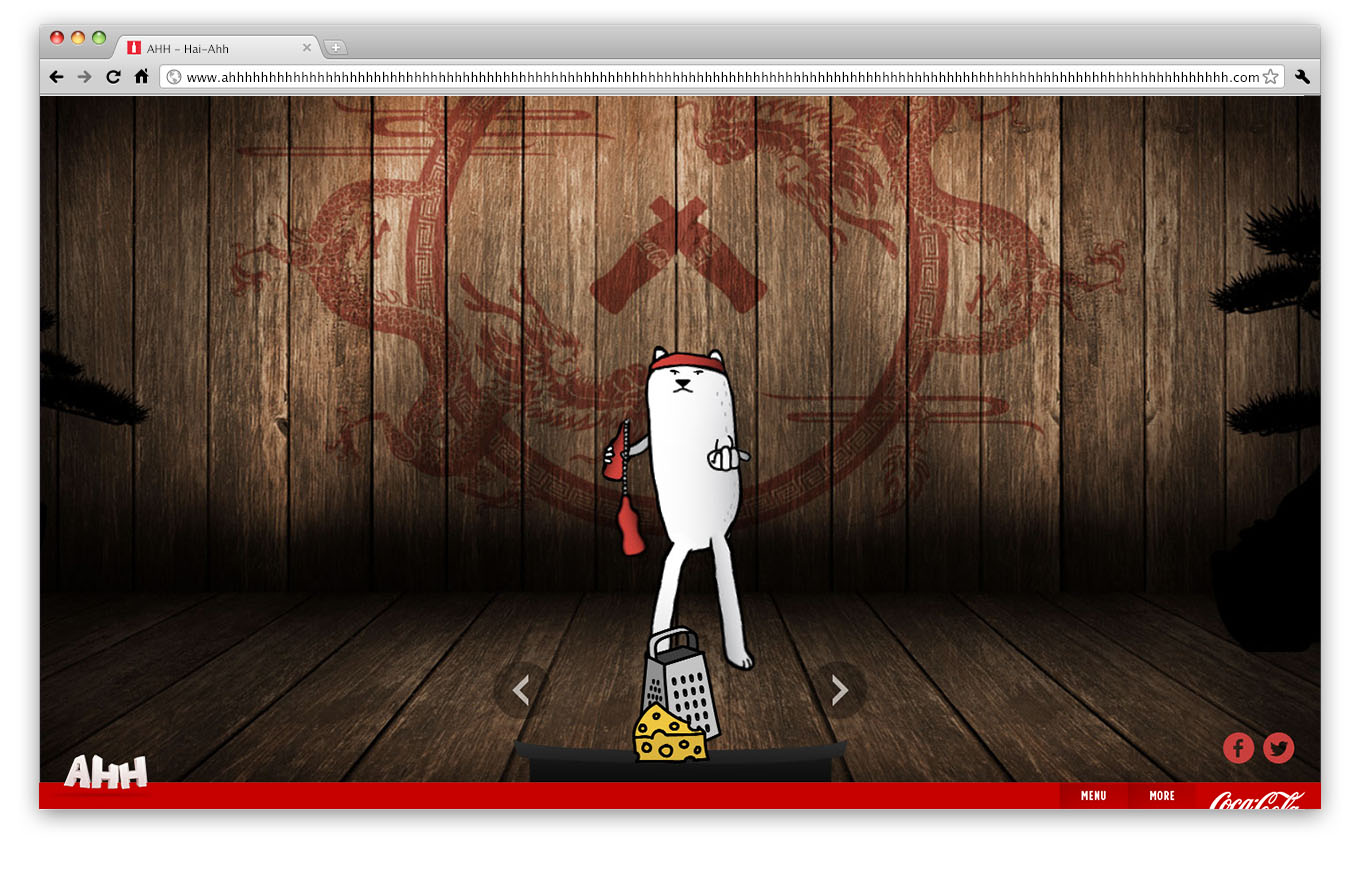 AHHHHHHHHHHH-TISTRY
We're all a bit of an artist at heart, so we had doodlers doodle anything they want. And with the mystic power of refreshment, it makes every doodle better by turning them all into unicorns.
AHH-in-a-box
Having an un-refreshing day? Sometimes all it takes is a box full of AHH to turn things around. Sign in with Facebook to send an AHH-In-A-Box to a friend's Wall.
Clicking the link takes players back to the page, where their friend will also have the chance to send their own Box to anyone else who might need some totally random refreshment.
Down the hatch
A gust of wind tips over a bottle of Coke, pouring its liquid of goodness down the drain.
Players scroll down to follow the Coke's journey through the Earth to its' final (and somewhat serendipitous) destination into another bottle on the other side of the world.